Sumitomo Electric Group The Professionals ~Ming Ng,Tony Wu~
Sumitomo Electric Group The Professionals ~Ming Ng,Tony Wu~
The Sumitomo Electric Group holds the Global Award Ceremony every five years. The latest winners of the Glorious Excellent (GE) Award* (the best award) were Tony Wu and Ming Ng. The two are representatives of the team that contributed to the winning of an order from the largest China-based drone manufacturer. They successfully expanded the sales channel for the micro flex coaxial (MFCX) harness product. The global drone market is dominated by the Chinese company Da Jiang Innovations (DJI), which is said to command a market share of more than 90%. By what approach did they succeed in persuading DJI to employ the MFCX harness? Behind the team's success were the two employees' new perspectives and plans towards marketing and their professionalism.
* The award presented to an internal team to commend its great achievements in business activity.
Responding to changing needs of the times as from cellular phones to smartphones
Ming:
I worked for an agent of the Sumitomo Electric Group after I graduated from a college in Hong Kong. In 2000, I joined Sumitomo Electric Interconnect Products (Hong Kong) Ltd. My job was to expand sales of various electronic products to our largest customers in the cellular phone sector. I rushed to build a global sales network, visiting Tokyo, Shanghai, Beijing, Germany, Finland and the United States. Later, I met you when I was exploring a new market involving the largest smartphone manufacturer in the United States and local Chinese firms.

Tony:
Yes, that's right. After studying at a college in Japan, I returned to my home country and worked for a Japanese manufacturer and a trading company. When I became acquainted with Ming, I was working for a Chinese sales company. At the time, the demand for cellular phones was growing explosively. Demand for hinges, which I was handling, and wiring harnesses, which Ming was handling, increased sharply for use in foldable cellular phones. We formed a team to expand their sales. It was then that Ming advised me to join the Sumitomo Electric Group. I had an interview with Vice President Yasuhiro Miyata [currently, General Manager, Electronics Sales Unit] of Sumitomo Electric Interconnect Products (Suzhou) Ltd. I passed the recruitment examination. However, I had things to consider, and six months passed before I contacted him again. The General Manager said, "The promise I made six months ago is still valid." I felt he was trustworthy and decided to join the company. What I felt was indeed the Sumitomo Spirit, which I would come to understand later.

Ming:
Since you joined the company, the electronics market has changed radically. At the time, we were handling cellular phones, which were followed by the emergence of smartphones. Flexible cable assemblies and other products that met the need for folding came to an end. Instead, the need for flexible printed circuits (FPCs) grew.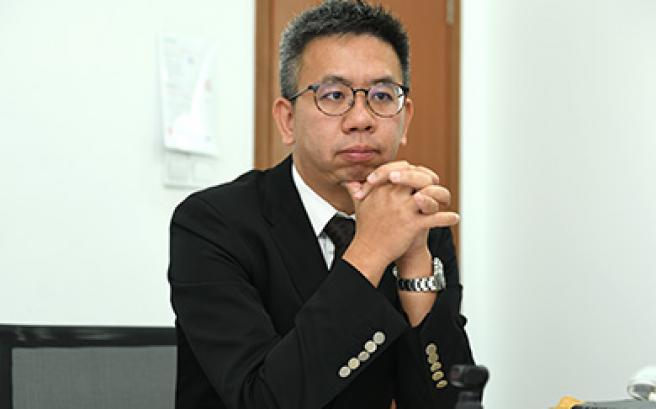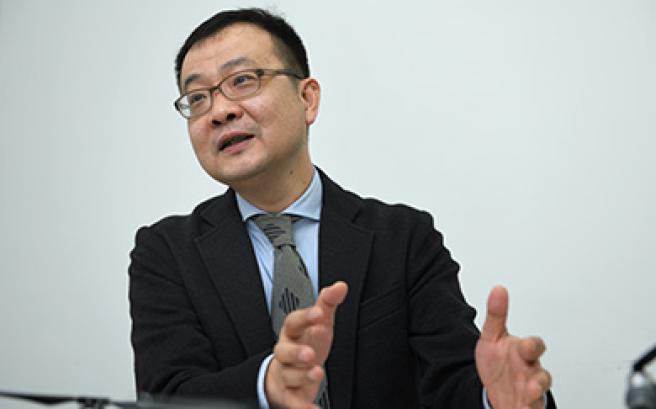 Reorganization of our electronics sales operations in Greater China to embark on a new marketing mission
Tony:
The most significant turning point for us salespeople was the reorganization of the sales framework in 2013 for electronics products in Greater China. Before this point, each manufacturing site had a sales department. This was replaced with a system where an integrated sales office was established in Shanghai with branches set up in each sales area. In short, we were required to sell a company-wide range of Sumitomo Electric's electronics products. Moreover, a major impact on our work was the establishment of a new department with a mission to cultivate new markets, to which we were assigned. However, it was still up in the air as to what products we should sell, and where. For some time, we groped for where to begin.

Ming:
I felt assured because you were working in Shenzhen at the time, which was close to my Hong Kong office. I had a hunch that if we combined our strengths, we would be able to achieve a breakthrough. I remembered that the two of us had won the GE Award for another project.*

Tony:
Yet the roles of the salespeople before that had been to furnish our customers with products made to predetermined specifications to fulfill their demand and provide necessary follow-ups; in other words, we were able to conduct sales operations with certainty. We had not had much sense of urgency. The setting up of the Market Development Division was a profound change in the situation. There would be no future without success. It was truly a desperate battle.

Ming:
At the time, I was exploring new fields for the use of magnesium alloys developed within the Sumitomo Electric Group. While magnesium alloys were used as a housing material principally for PCs, I was searching for uses in other fields. Then I noted DJI's drones as a promising growth field. At the time, DJI had the Phantom series, which was a global megahit. The company was growing into an enterprise that could be viewed as a leading Shenzhen-based manufacturer. I first contacted DJI to persuade it to use the magnesium alloy to construct housings for its drones. I remember that my colleagues were not very interested in the drone, so a team of only three went into action, namely, you, Julia and me.
* In 2008, they won the GE Award for their achievements as a team for flexible printed circuit sales expansion and having their electronic products selected by European companies.

NEXT
Starting a proactive approach to DJI, having proposals rejected and searching for a solution
(2)