A Place Related to Sumitomo's History ~Osaka①~
A Place Related to Sumitomo's History ~Osaka①~

A Place Related to Sumitomo's History ~Osaka①~
The Site of Sumitomo Copper Smelting Works
Sumitomo's close relationship with Osaka dates back to the early Edo period (1603–1868), when Tomomochi Sumitomo, the second head of the family, opened a copper refinery in Osaka to start copper refining and smithing business. Ever since then, Sumitomo has developed its business particularly in Osaka. This article sheds light on the site of the Sumitomo Copper Smelting Works, where Sumitomo's business in Osaka originated.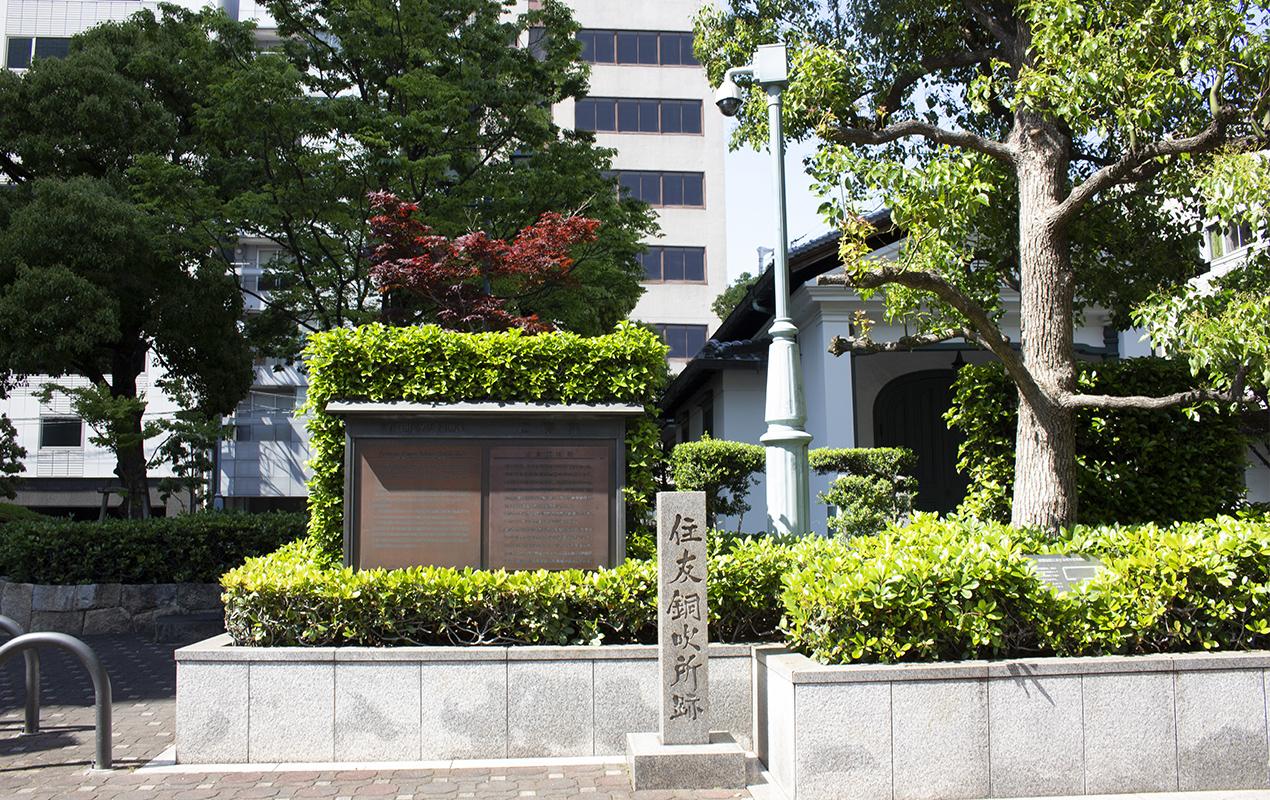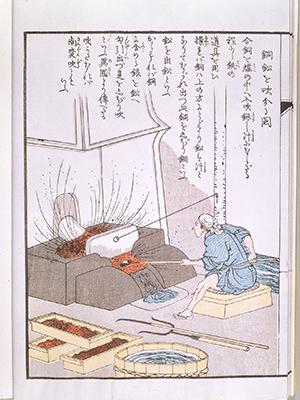 The site of the former Sumitomo Copper Smelting Works is located in Chuo Ward, Osaka City, and is now maintained as a park. This large refinery, which once represented copper refining in Japan, was established by Tomomochi Sumitomo, the second head of the Sumitomo family. Tomomochi's father-in-law, Masatomo Sumitomo, the founder of the House of Sumitomo, established Sumitomo's business philosophy, and Tomomochi's biological father, Riemon Soga, developed the nanban-buki copper smelting technique.

During the Edo period, Osaka was central to the copper smelting industry, and the Sumitomo Copper Smelting Works was the largest refinery in Japan. In its prime, the refinery had premises covering an area of about 2,500 m2, where more than 100 workers smelted copper ore, producing about one third of Japan's copper output. Today, a refining furnace that once belonged to the facility is exhibited at its site. After the refinery was shut down, a Sumitomo family residence was built at the site. In 1879, a Western-style house and a garden was constructed there along with a billiard hall to the east, which was Japan's oldest independent hall dedicated to this pastime.