1969 First Overseas Manufacturing Base Established in Thailand
1969 First Overseas Manufacturing Base Established in Thailand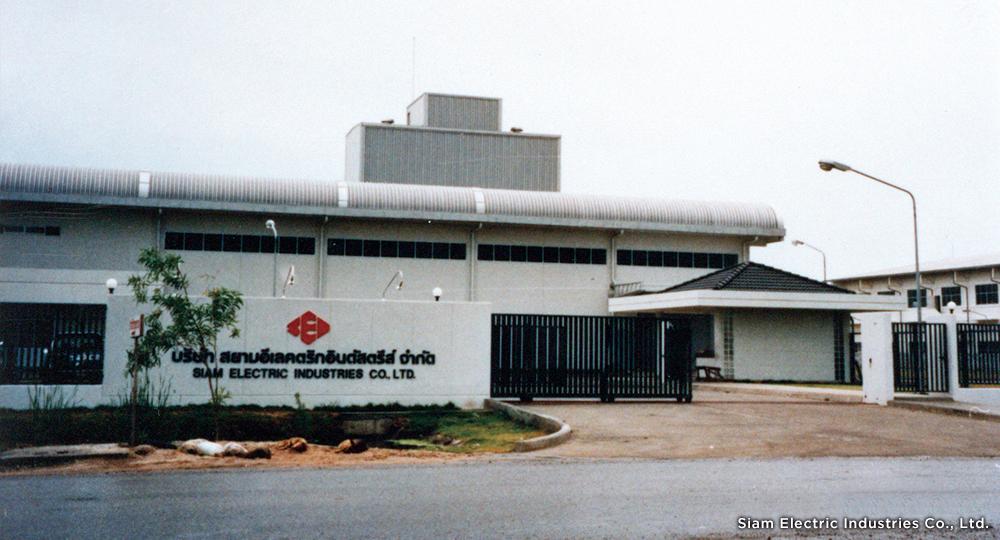 1969 First Overseas Manufacturing Base Established in Thailand
The Starting Point of Our Overseas Business Expansion
In 1969, in Thailand, where there were few Japanese-based firms that had branched out, Sumitomo Electric founded Siam Electric Industries Co., Ltd. as its first overseas manufacturing site. As a factory manufacturing general-purpose magnet wires, Siam Electric began to support the overseas business expansion of Sumitomo Electric's customers in the early days, has continued to operate its magnet-wire business, and marked its 50th anniversary in 2019. Presently, having been renamed WIN-T,* the company supplies magnet wires as before, with comparable quality to those provided in Japan, mainly to Thai production sites of Sumitomo Electric's customers.

Since the establishment of its overseas manufacturing site in 1969 in Thailand, the Sumitomo Electric Group has promoted its overseas business expansion, understanding the market characteristics and needs in individual business fields. Sumitomo Electric has made inroads in many parts of the world, and the Group creates jobs and trains people, while ensuring that production sites take root in local communities. Sumitomo Electric today conducts business on a global scale, as a business group with consolidated subsidiaries numbering 416 and with more than 280,000 employees.
* WIN-T:Sumitomo Electric Wintec (Thailand) Co., Ltd.