OFFICES & GROUP COMPANIES
Sumitomo Electric U.S.A., Inc.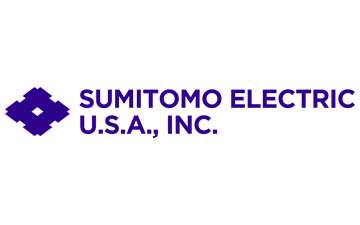 Sales and marketing of Sumitomo Electric Group products in North America
Acting as a direct sales channel for the parent company in Japan, Sumitomo Electric U.S.A. introduces newly developed technologies to diverse markets in North America. The product portfolio includes power transmission cables for utility companies, optical fiber cables for data centers, heatsinks for various industrial applications, flexible printed circuits for electronics manufacturing, and more.
Headquarters
21241 S. Western Avenue, Suite 120, Torrance, CA 90501
Phone: (310) 782-0227
Data Center Business Division
2 Park Plaza, Suite 380, Irvine, CA 92614
Phone: (800) 358-7378
Silicon Valley Office
2355 Zanker Road, San Jose, CA 95131
Phone: (408) 232-9648