OFFICES & GROUP COMPANIES
Sumitomo Electric Toyama Co., Ltd.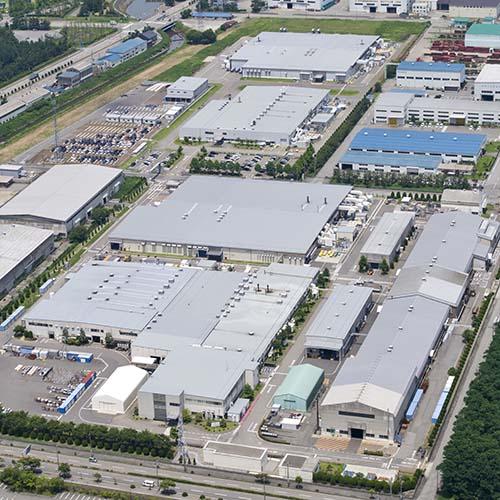 Manufacture of Aluminum Wire Rod and Alloy wire, Celmet and Electronic lead wire
We have been developing and manufacturing high quality and high performance materials based on nickel, aluminum, etc., such as aluminum wire rods for electric wires and automotive parts, aluminum alloy wires for automotive and electronic parts, lead wires for electronic parts, and porous nickel "Cermet" used as electrode materials for secondary batteries in hybrid vehicles. With customer trust and satisfaction as our first goal, we aim to be a company that always leads the industry, developing together with the local community, while giving consideration to safe and comfortable workplaces and thorough environmental protection.
Main Office
10-2 Nagonoe, Imizu-shi, Toyama 934-8852 Japan

Phone:+(81)-766-84-7122
Fax:+(81)-766-84-5961