OFFICES & GROUP COMPANIES
Sumitomo Electric Printed Circuits, Inc.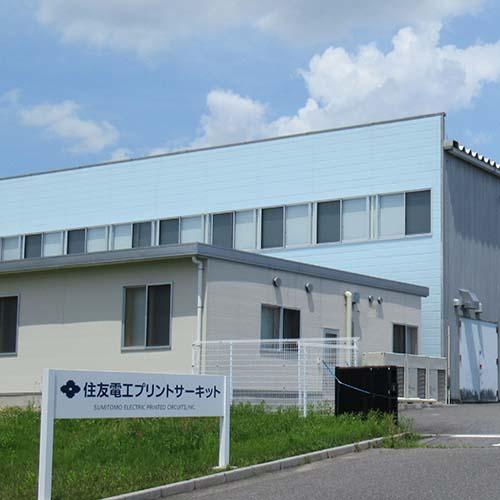 Development and manufacturing of flexible printed circuits (FPCs)
In 1969, the flexible printed circuit (FPCs) business unit was created in the R&D Laboratories of Sumitomo Electric. Since then, we have been expanding our business globally and responding to various customer needs. We are promoting maximum usage of conventional technologies that have been accumulated to date and also challenging ourselves to innovative technological fields aggressively by demonstrating integrated capabilities of the Sumitomo Electric Group.
Main Office
30 Hinokigaoka, Minakuchi-cho, Kouka-shi, Shiga 528-0068 Japan

Phone: +(81)-748-65-3400
Second Office
1220-8, Suyama, Susono-shi, Shizuoka 410-1231, Japan