OFFICES & GROUP COMPANIES
Sumitomo Electric Interconnect Products (Vietnam), Ltd.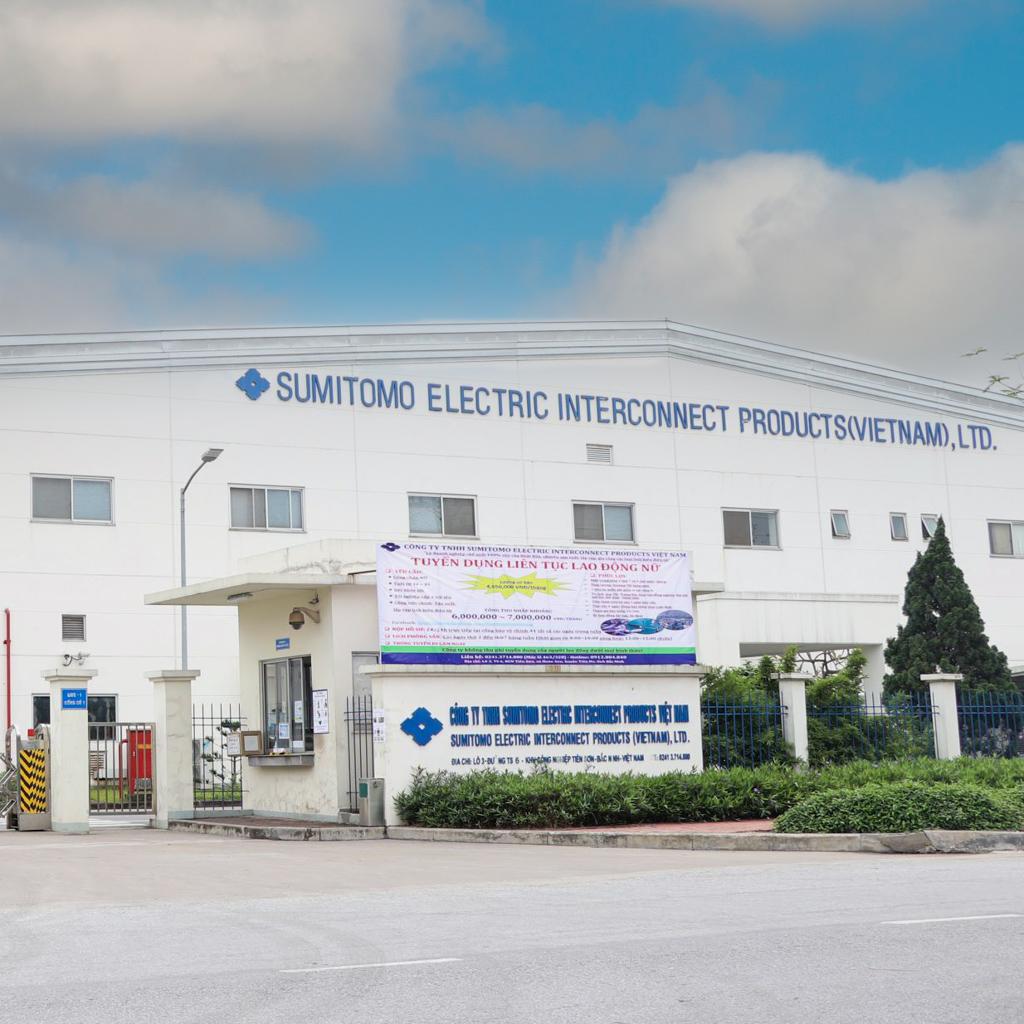 Manufacturing and selling electrical components
Manufacturing and selling electrical components: Rollers for printers, FFCs for office equipment, CBAs for automobiles and motorcycles. -Rollers are Fluororesin coated products, used as the functional parts of laser printers. Pressure Rollers are facing the heat rollers to send forward papers under the high pressure and temperature. -Flexible Flat Cable (FFC) is internal wiring material for electric equipment, which is becoming more compact, lightweight and sophisticated. One of our main flat component products, SUMICARD, is a world - class brand. -CBA ( Cable assembly ) is internal wiring have connector and some parts use some many equipment such as electronic, healthy equipment, vehicle… They have narrow pitch, hight flexible, multicore cable and high speed transmission cable.
Main Office
Lot 3, TS 6 Street, Tien Son Industrial Zone, Bac Ninh Province, Vietnam
Phone: +(84)-222-371-4880
Fax: +(84)-222-371-4881