OFFICES & GROUP COMPANIES
Sumiden Fine Conductors Co., Ltd.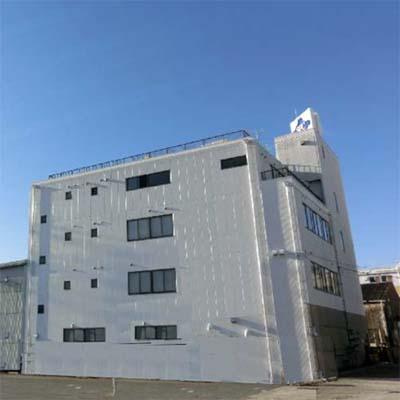 We manufactures conductor wires, used in many fields such as automotive, electronics, environmental and medical
Alloy design technology: Improving the hardness and strength of wire rods.
Metal composite technology: Approximation of thermal expansion coefficient with sealing material, improvement of glass sealability and conductivity, and compounding of characteristics.
Surface treatment technology: Plating, oxidising and evaporation processes to improve weather resistance, conductivity, smoothness and solder wettability.  
Ultra-fine wire processing technology: Improvement of bending resistance by wire drawing and twisting on the micrometer order.  
Head office and Himejima Works
3-2-23, Himejima, Nishiyodogawa-ku Osaka, 555-0033, Japan

Phone: +(81)-6-6472-2461
Fax: +(81)-6-6475-0849
Maebashi Works
2118 Souja, Souja-machi, Maebashi, Gunma, 371-0852, Japan

Phone: +(81)-27-253-7360
Fax: +(81)-27-252-6561
Itami Works
Itami Works, Sumitomo Electric Industries, Ltd. , 1-1-1, Koyakita, Itami, Hyogo 664-0016, Japan

Phone: +(81)-72-772-3300