Vehicle telematics for connected cars and autonomous-driving
How To Drive Connected Cars Forward
The Race for Fully Connected Cars Is Heating Up
The expectations for connected cars — vehicles that can communicate with other vehicles and systems outside the vehicle — are growing as we have entered the IoT (Internet of Things) era. According to a McKinsey & Company survey, more than 25% of new-car buyers will prioritize connectivity over features like engine power or fuel efficiency.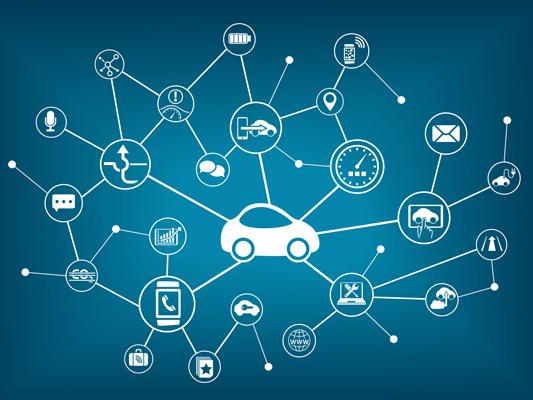 Automakers have been busy adding connected car features to make their new models safer, more comfortable, and easier to drive. Large cities in Europe, Asia, and the U.S. have been working with industries to make city traffic safer and more efficient, adopting new vehicle-to-vehicle (V2V) and vehicle-to-infrastructure (V2I) technologies.

As connected car technologies advance, self-driving cars, or automated vehicles (AVs), are no longer a distant dream. The Society of Automotive Engineers (SAE) defines driving automation systems in five levels, in which Level 5 means Full Driving Automation and Level 4 means High Driving Automation. Tests for Level 4 prototypes are now under way. However, interest in Level 5 seems to be stalled in most countries, according to a 2020 Deloitte report. The survey revealed that nearly half of consumers in the U.S. believe that fully automated cars would not be safe.
Potential Roadblocks Ahead
While car technology rapidly evolves, a fully connected car society can not be realized without reliable infrastructure and telematics solutions that can ensure the safety of traffic. That is not a simple matter. Telematics are methods for monitoring vehicles and equipment by gathering and sharing data on car functions, driver behavior, and road safety through the cloud. This involves a complicated web of telecommunications, electrical engineering, and computer science. AI will play a key role in telematics to turn all that data into action, and the importance of the accuracy and reliability of devices, such as sensors, cameras, and voice recognition systems, is paramount for AI. The other challenge is how to ensure the security of the huge amounts of data collected and processed every day in and around cars. In 2019, The New York Times reported that cybersecurity firm Karamba Security posted a fake vehicle electronic control unit online. In less than three days, there were around 25,000 hacking attempts to breach the system, and one of them was successful. This reflects how data security presents a real challenge for connected car technologies.
Driving Force Behind the Progress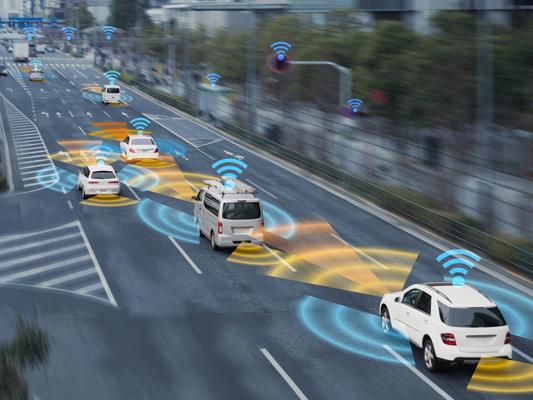 When it comes to technologies for building a connected car society, not many companies have the comprehensive expertise that Sumitomo Electric has. We are a tier-one automotive supplier and have a strong record as a trusted supplier of technology for IT, communications, electronics, and energy. We started working with the public sector in Japan in the 1960s to introduce traffic control systems, building one of the world's largest traffic control centers for the Tokyo Metropolitan Police Department. We continue to develop new systems and hardware to create better telematics for the safety and convenience of drivers and communities.

Using sensor and AI technology, Sumitomo Electric now even provides traffic information that includes forecasting future road conditions. We have set up a testing site for transportation infrastructure and a driving test course in Yokohama Works to verify and evaluate connected technology in a real-world environment.
Connecting Industries for a Common Goal
To create fully connected cars requires not only great telematics and infrastructure, but also collaboration between the private and public sectors. Technological standards and regulatory frameworks need to be established globally. Working in collaboration with partners in industry and the public sector around the world, Sumitomo Electric has many years experience in the development and implementation of traffic control systems. We have also been recognized for success in cutting-edge communication and energy infrastructure projects in many countries. With this record, Sumitomo Electric is confidently taking the driver's seat to help bring the dream of a connected society into reality.