Remote monitoring of FTTx distribution line
Remote monitoring of FTTx distribution line
Proactive maintenance in FTTx service with fiber optic Reflector
Monitoring system with fiber optic Reflector detects the slight fiber defects and tells us its precise place. The proactive monitoring using the monitoring system and Reflector before the network service error makes the following benefits.
Reduce the maintenance cost

Minimize MTTR and the penalty under SLA

Improve the customer experiences of the network
Advantages for passive optical network wholesalers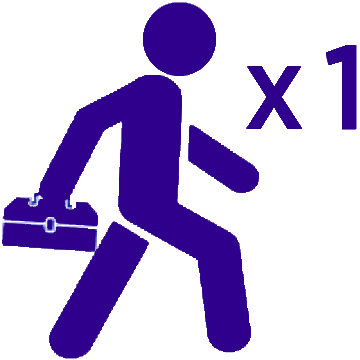 One time installation
by 24/365 central monitoring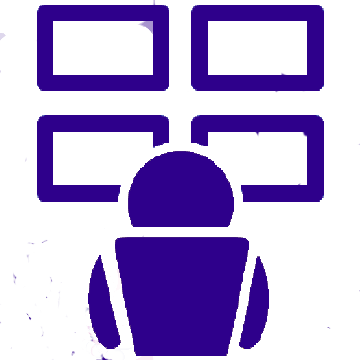 Hassle free maintenance
by 24/365 central monitoring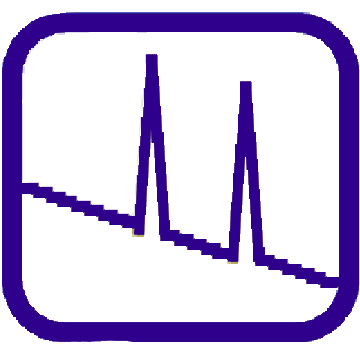 Benefits for internet service providers & subscribers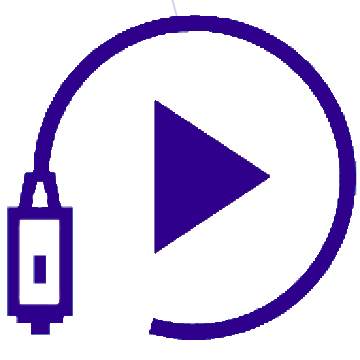 Instant launch of service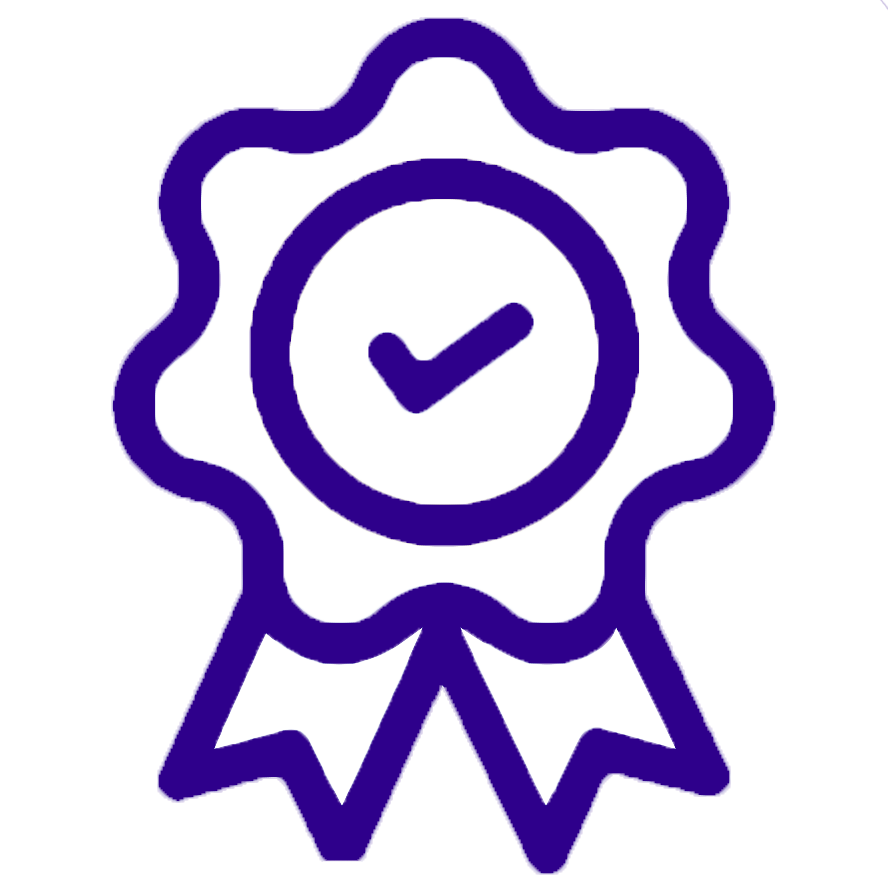 24/365 line assurance
without additional expense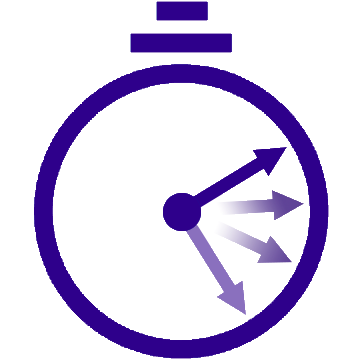 Quick recovery from failure
by quick identification the causes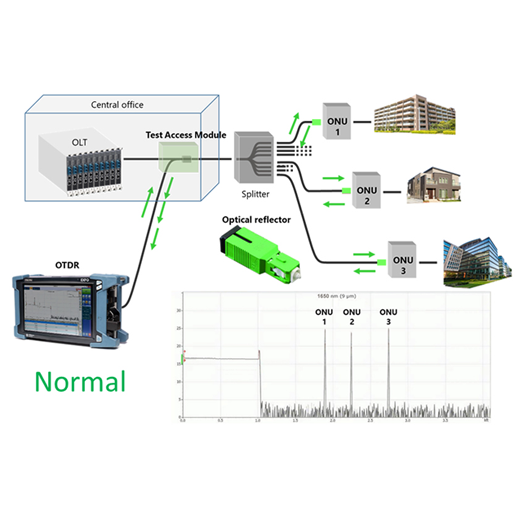 How the system works
Apply the test access modules, OTDR, and the optical REFLECTORs onto the PON system.
The OTDR scans the distribution lines to detect reflection at the reflectors with no interference to the service.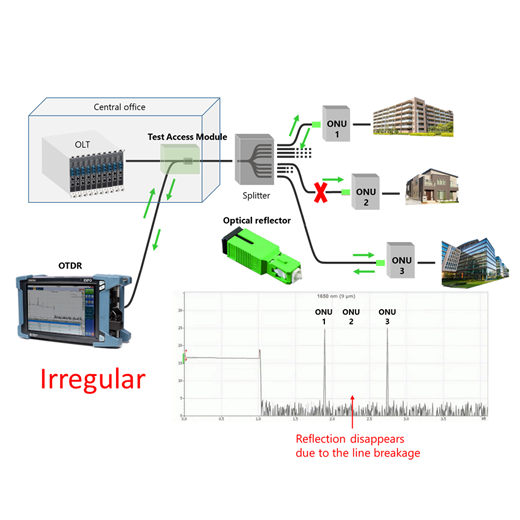 When the line breaks the reflection at the ONUcan not reach to the OTDR.
The system operator can identify from the remote office whether the cause of the failure is a line breakage or a device failure.
Reliability of the Reflector

10M
10 million units shipped as of March 2022
10
Adopted by 10 major FTTx operators in the UK, EU, and Japan
30 years
Long experience with Fiber Bragg Grating technology