POREFLON Solutions
Sumitomo Electric's innovative POREFLON water treatment membrane modules use high-quality materials to deliver outstanding water treatment capability while minimizing operating costs. Our advanced and efficient technology ensures long-term durability, while also saving significant energy and labor. All of this adds up to minimized life cycle costs. To meet our customers' diverse needs, we provide comprehensive one-stop solutions that you can rely on.
POREFLON Solution benefits
Labor saving
Fully automated operation, less maintenance work.
Durability
Highly durable materials ensure longer life of membrane as well as easy recovery by chemi
Energy savings
Our proprietary aeration system offers efficient air scouring with less aeration energy.
Compact Design
High flow capacity in a small package. Can be installed almost anywhere.
Fast delivery
New and enhanced treatment capabilities can be added quickly to existing treatment facilities.
Custom designs
If customer's needs, Sumitomo can offer custom designs to your exact requirements.
+
Comprehensive support for reliable long-term use.
STEP 1 Consultation

Sumitomo work together to determine customer's needs to save costs, enhance water quality, and more.

STEP 2 Planning and estimation

After performing water quality analysis, Sumitomo proposes a plan tailored to customer's needs.

STEP 3 Design

Sumitomo proposes designs to ensure reliability, safety and longer period of life.

STEP 4 System Building

Sumitomo rapidly builds the system for a quick start up.

STEP 5 Test operation and verification

Sumitomo analyzes the water quality and work place safety and environment to ensure stable operation.

STEP 6 Operation instruction

At the time of delivery, Sumitomo provides basic operational parameters.

STEP 7 Remote monitoring

Sumitomo offers remote monitoring as an optional service on fee basis, if needed.

STEP 8 After-sales maintenance

In addition to regular and daily operation monitoring, Sumitomo can also provide maintenance, inspection and membrane cleaning services on fee basis, if needed.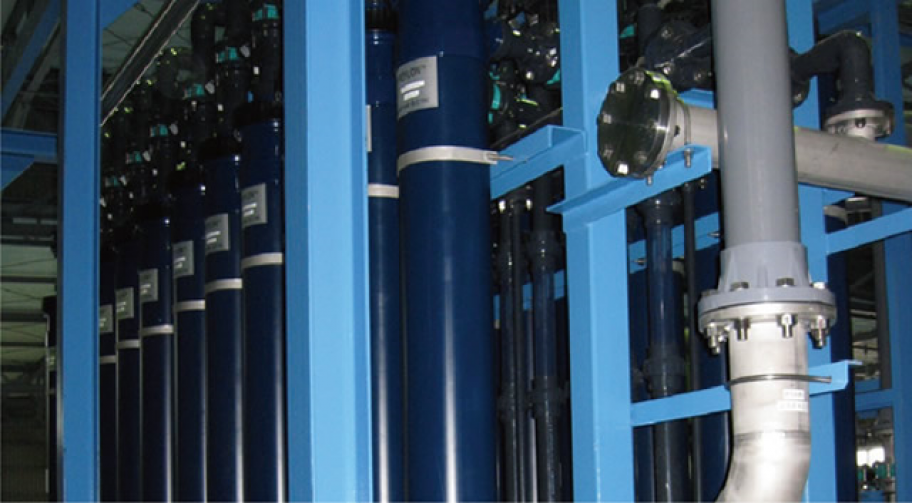 Electronic component manufacturing plant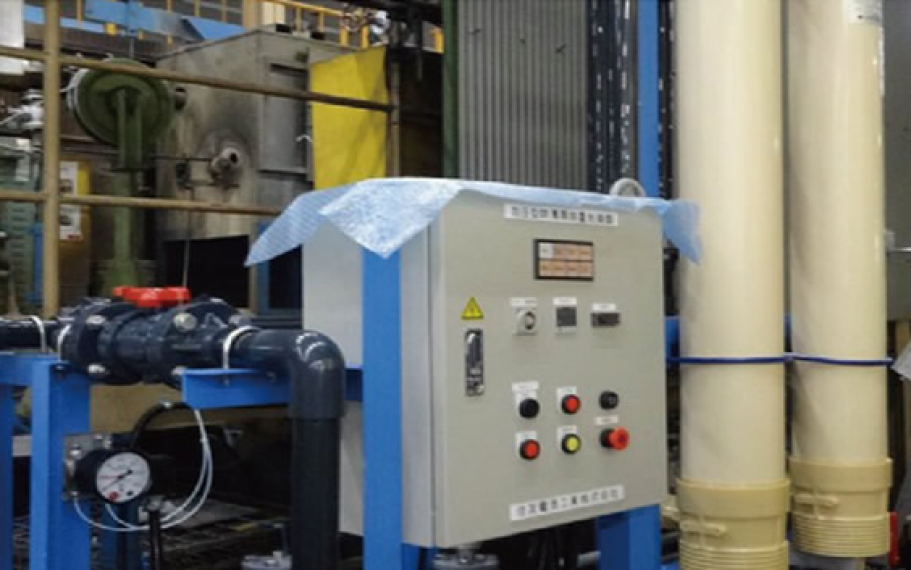 Electric wire manufacturing plant
Objective: Avoid dirt adhering to the surface of electric wire Capacity: 260 m³/day Service: Started in May 2017