Sumitomo Electric Exhibits at CIIE, One of the Largest Exhibitions in China
Sumitomo Electric Exhibits at CIIE, One of the Largest Exhibitions in China
Sumitomo Electric Exhibits at CIIE, One of the Largest Exhibitions in China
China International Import Expo (CIIE) was held in Shanghai from November 5, 2021. About 2,900 companies from 127 countries and regions exhibited at this large-scale exhibition. Sumitomo Electric exhibited its products and technologies from relevant business fields, including automotive, infocommunications, electronics, and industrial materials, on the theme of "Technology for a Better Tomorrow," and introduced applications in China. This article features some of the products that attracted attention.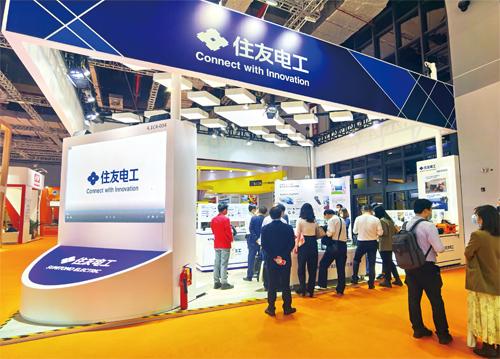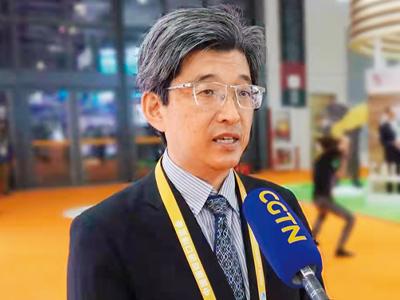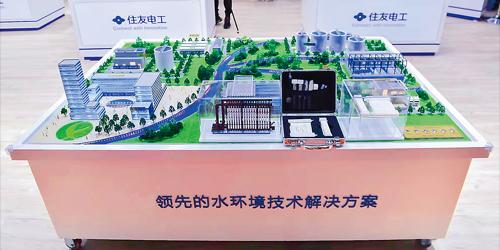 Water treatment membrane modules
Sumitomo Electric's water treatment membrane modules incorporate membranes characterized by excellent chemical and thermal resistance and durability. The biggest advantage is the capability to treat industrial water and wastewater, such as domestic water, in an energy-efficient manner. We started to sell the products in China more than 10 years ago. The modules have been introduced to more than 1,000 projects. At this exhibition, we exhibited a diorama to present its wastewater treatment technology built into urban development in China, and demonstrated its products and technologies to help attain the "double carbon" goals advocated by the Chinese government. Our reliable technologies help pass on precious water resources and a rich natural environment to future generations.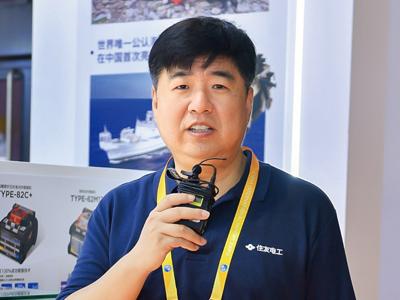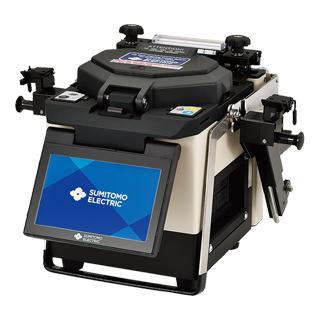 Fusion splicers for submarine optical cables
We unveiled the only fusion splicer in the world, which can be used for submarine optical cables, in China. Once constructed, submarine cables are used for more than 20 years. Thus, fusion splicers are required ensure high quality and reliability. Sumitomo Electric started to develop fusion splicers more than 20 years ago. Various fusion splicers, including this product, which meet market needs by utilizing technologies that have been refined through many years of operations, attracted the attention of visitors.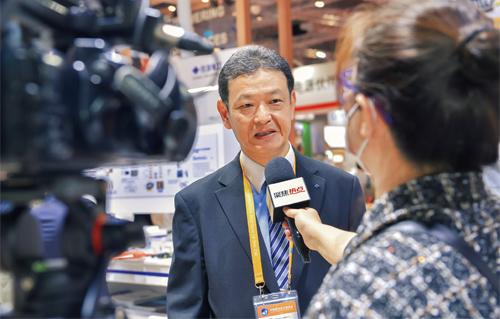 Sumitomo Electric started to deploy its business in China in the 1980s. Today, the group consists of about 100 companies with about 40,000 employees engaged in business operations. At this exhibition, we exhibited various products in addition to the above products, including component parts for automotive harnesses (connectors and sub-harnesses), high-speed transmission/in-vehicle flexible flat cables (FFCs), in-vehicle/medical cables, cutting tools, and soft magnetic powder cores for axial gap motors. These are important products indispensable for the development of automobiles and electronics. The Sumitomo Electric Group remains committed to R&D on products that meet market needs and contribute to realizing a better society by using its connectivity and communications technologies.