CAS-EV Development Promotion Division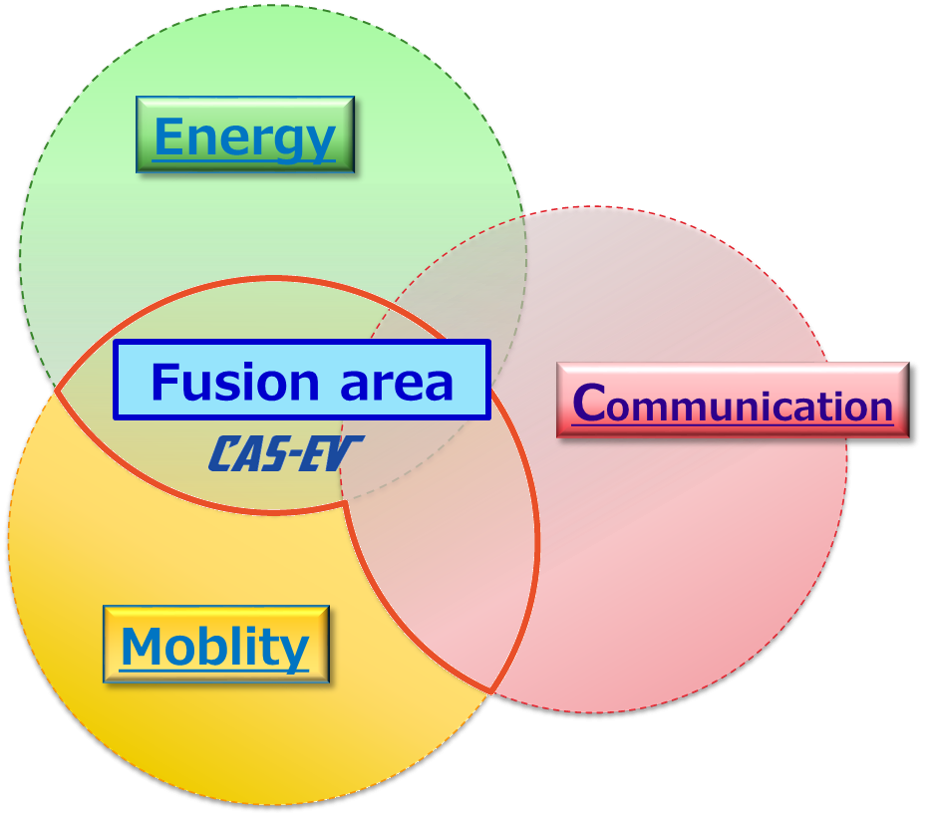 Aiming at accelerating new business creation with a focus on wiring harnesses, we build a system which business planning and advanced development are well integrated to strengthen marketing rooted in technological development.
Seeing the era of big change in automobiles as a new opportunity, we set out to create new products by creating the environment where outside-the-box concept making, business planning, and technological development are performed consistently.
For Autonomous Driving and Connected Vehicle
We are conducting R&D in vehicle-to-vehicle/road-to-vehicle communication and high speed in-vehicle networks including related security measures for a future society where autonomous driving, driver assistance and connected cars using advanced information systems will be widespread. We are also working on the development of parts and materials for higher frequency wireless communication.
For Vehicle Electrification
Striving to improve fuel economy (electricity consumption) and reduce CO2 emissions, we are working on system development leveraging vehicle-infrastructure cooperation. To achieve it, we deal with a wide variety of technologies for vehicle electrification such as charging functions, battery management, power conversion including the use of DCDC converter, and rectangular wire for high-efficient motors.