AZ91 magnesium alloy sheets and pressed parts (new metal materials that can be used for various applications)
The specific gravities of magnesium alloys are more than 75% lower than those of steel and more than 30% lower than those of aluminum alloys. Magnesium alloys are the lightest metals that are used as structural materials. Sumitomo Electric's AZ91 magnesium alloy is designed to increase corrosion resistance (a disadvantage of magnesium) by adding aluminum (about 9%) and zinc (about 1%) to magnesium.
The aluminum content of 9% attains sufficient corrosion resistance and strength in practical use, but results in decreased molding workability. For this reason, magnesium alloys were conventionally used as cast parts (e.g. die casting) for electronic devices, automobiles, etc.
Sumitomo Electric became the world's first company to succeed in manufacturing sheet materials of the AZ91 alloy by taking advantage of its metal material manufacturing technologies and processing technologies that have been refined through many years of operations. The AZ91 alloy sheets have characteristics superior to those of conventional cast parts due to their uniform, fine-crystalline structure.
The tensile strength is about 1.5 times higher than that of conventional materials.

The elongation is about 3 times higher than that of conventional materials, leading to higher breakage resistance.

The smooth surface enables various types of coating and decoration.
AZ91 alloy sheets have been stamped into various shapes, and high-grade decorative processing (e.g. metallic texture) has been applied by utilizing the proprietary press-molding and processing technologies, etc., in order to increase use in many more fields.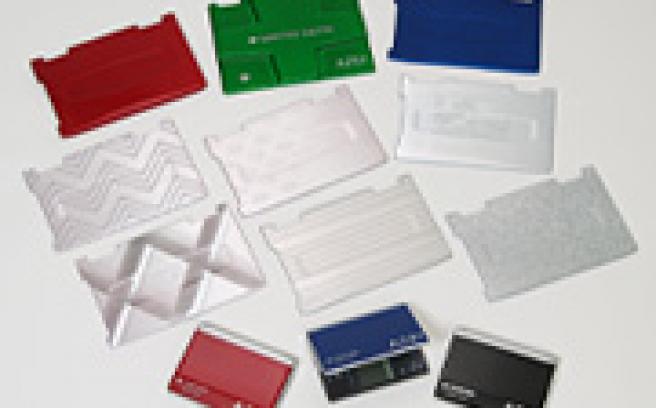 Lightweight enclosure samples of Sumitomo Electric's AZ91 pressed parts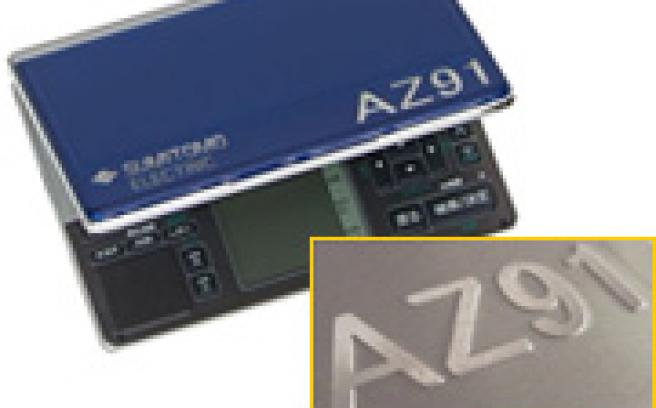 Metallic texture decoration samples of diamond cut logo processing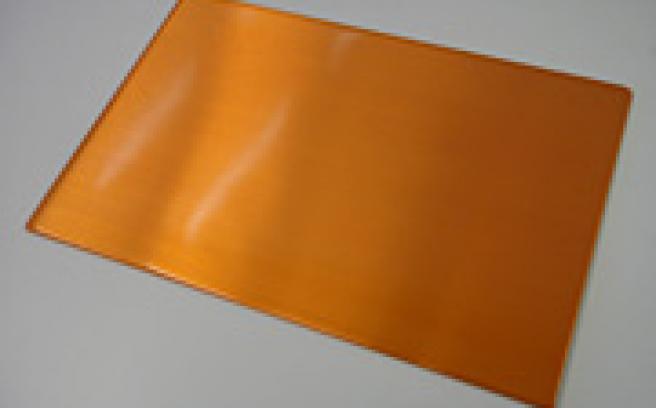 Metallic texture decoration samples of notebook PC enclosures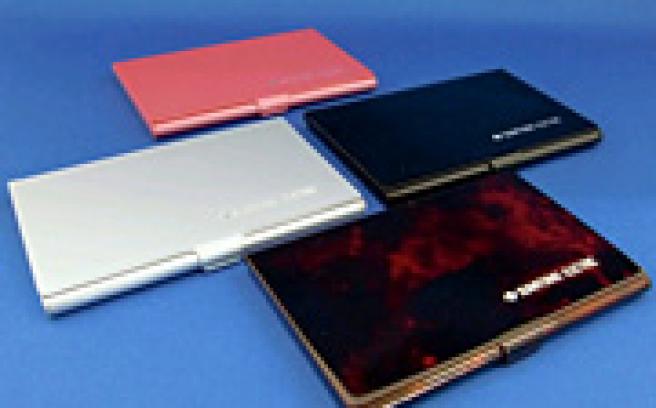 Business card holders: various coatings on Sumitomo Electric's AZ91 pressed parts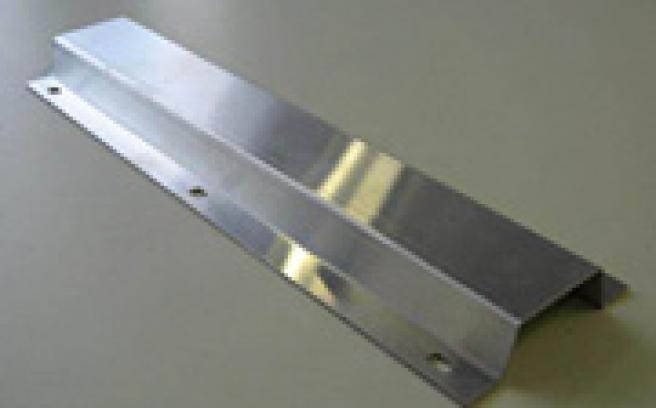 A sample of high-strength, lightweight beam part fabricated by bending sheet materials
A sample of a part molded into a complicated shape (to be mounted on devices)